Page 2 of my web page: On to page three!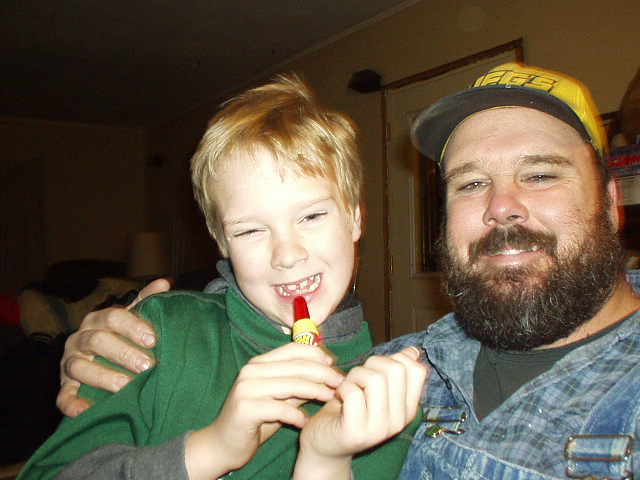 Me and my big hairy dad! (he needs a shave!)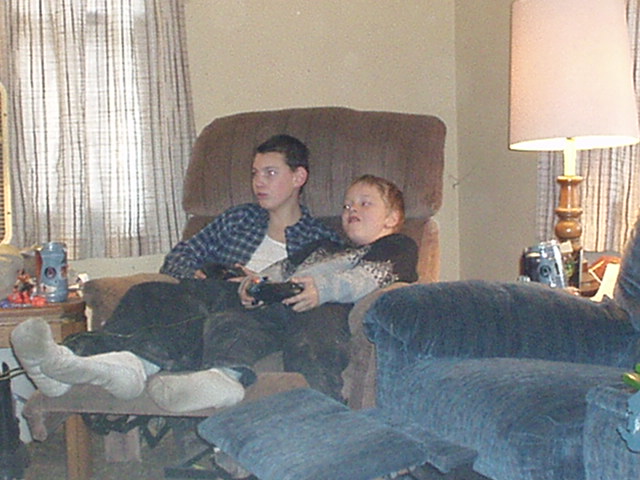 My freind Keith play the X Box. I am really trying to win!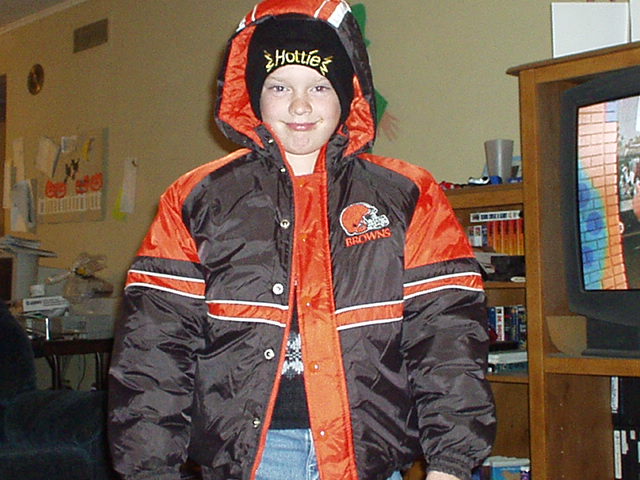 Going out side in my new "hottie" hat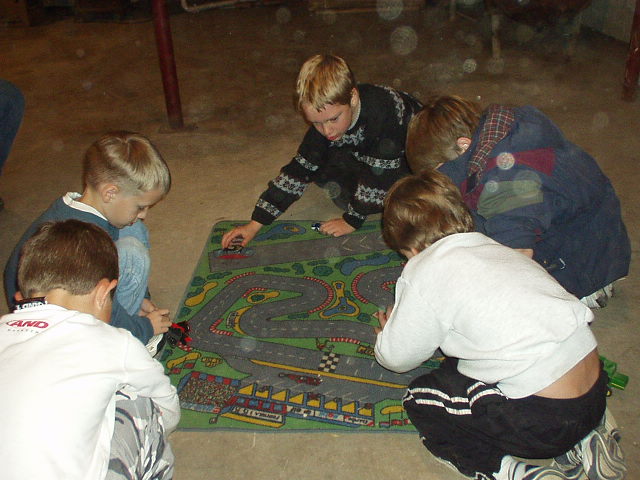 Playing in my basement with me freinds.

My birthday party, playing Simon Says. Keith, Alex, Rich, Abby, ME, Johnny, Tylor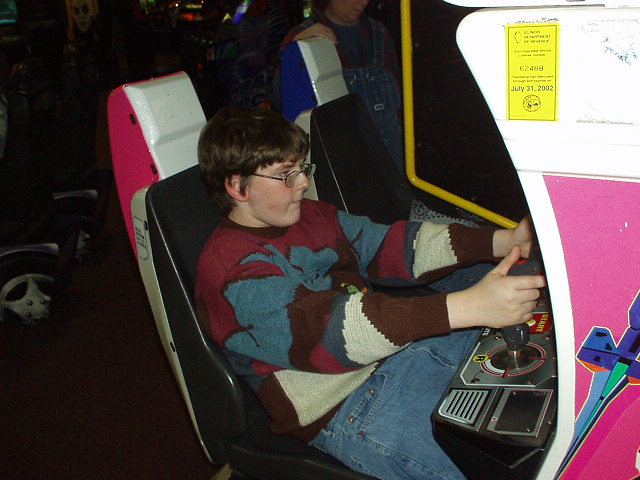 My brother really getting into the game!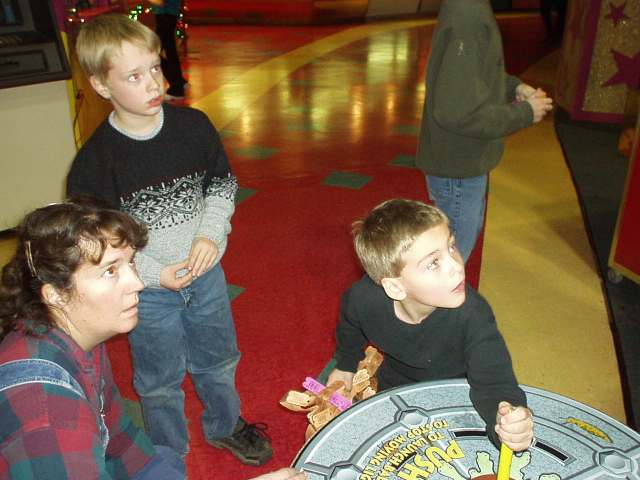 Look at the tickets Johnny is getting! Amazing!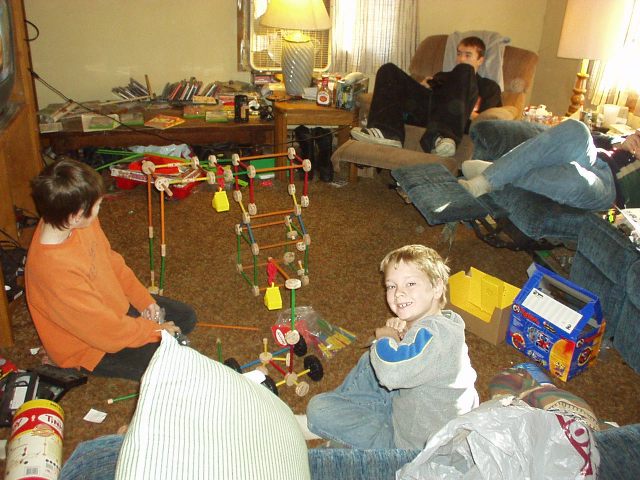 Christmas morning. We know how to make a mess!